A friendly, automatic text message / SMS notification from BookedIN will help your clients stay organized, and will drastically reduce no-shows. 
BookedIN sends out two different automatic text messages to clients:
1.Confirmation sent a few days prior to appointment: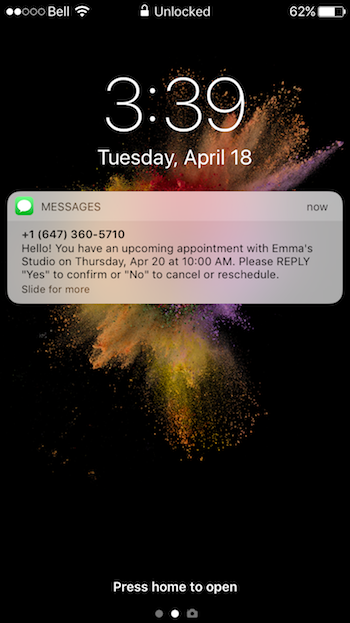 clients can reply to confirm 
clients can reply to cancel (but only if you allow cancellations, and only if they respond within your cancellation policy window) 
once confirmed, a check ✔ mark will appear on the appointment in your calendar
if your client cancels, they will see a link to reschedule and you will see a cancellation email, and an activity alert. All cancellations get tracked on the client's profile.
2. Reminder sent a few hours prior to appointment: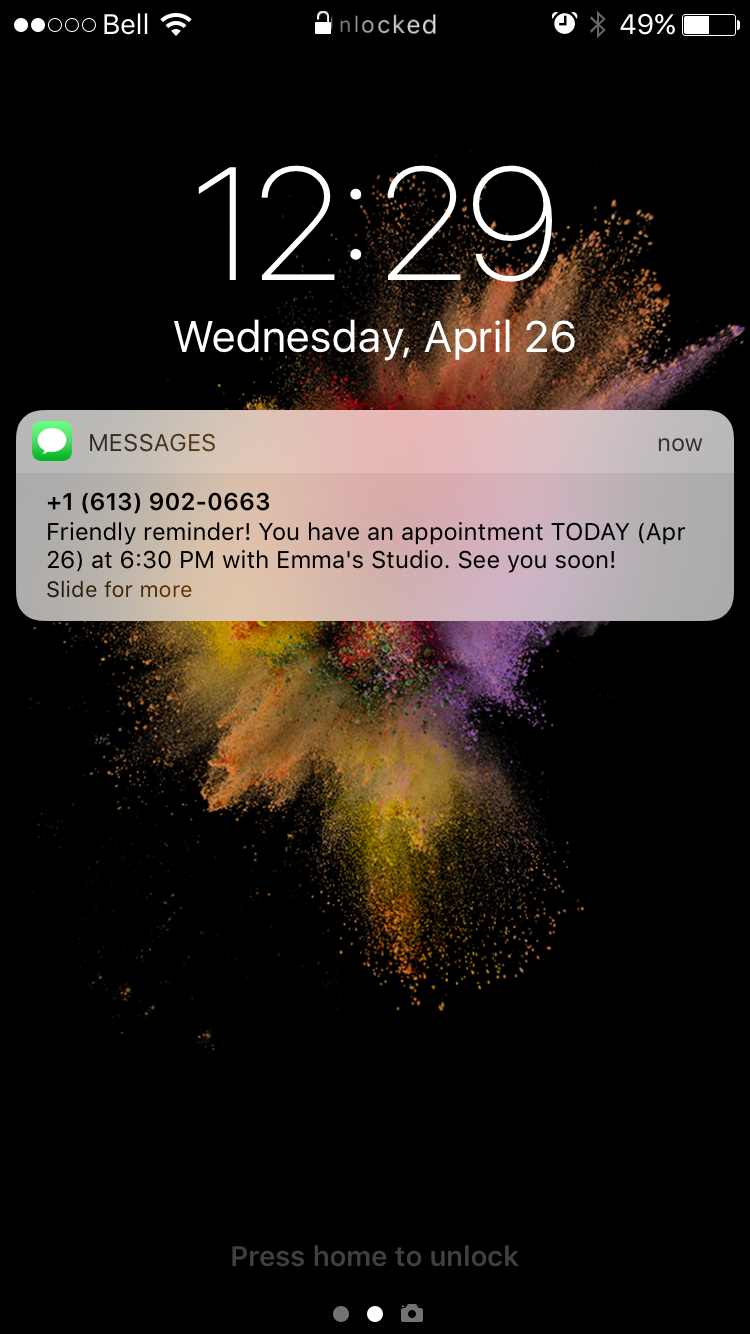 Clients do NOT have ability to confirm or cancel from this message
Learn how to enable text reminders. 
NOTE: At this time, SMS/text message reminders are available for Canadian 🇨🇦  and USA 🇺🇸  accounts only. Please give us a shout if you'd like to vote for text support in your country.