A friendly text message from BookedIN will help your clients stay organized and drastically reduce no-shows. BookedIN's automated text message appointment reminders system sends out five different kinds of text messages / SMS to your clients:
1. Immediately when appointment gets booked: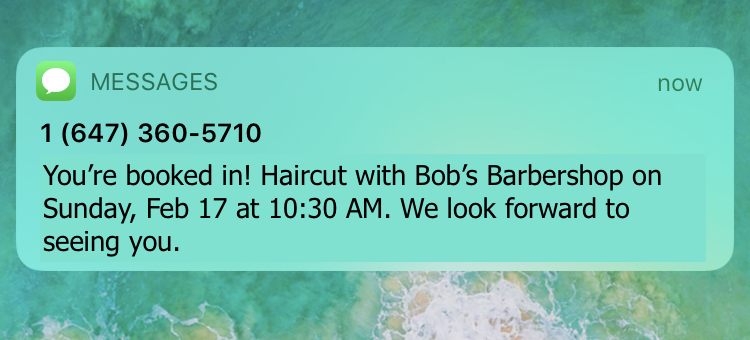 Learn how to disable this message here.
2. X days prior to appointment reminder: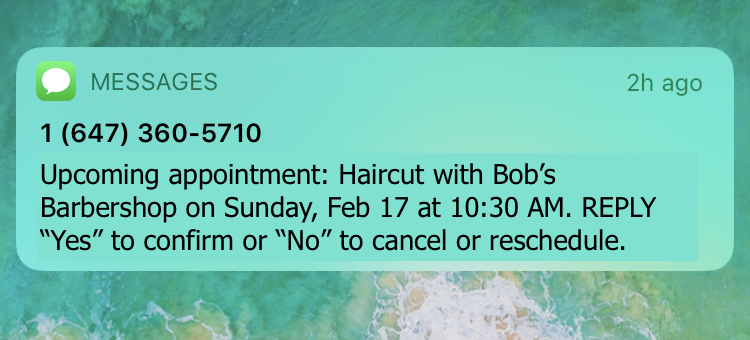 you can edit which day in your settings (see below)
clients can reply "YES" to confirm
clients can reply "NO" to cancel, but this part of the message will only appear if you allow cancellations
once confirmed, a check ✔ mark will appear in your calendar
if your client cancels, they'll see a link to reschedule and you'll receive a notification. All cancellations get tracked on the client's profile.
3. A few hours prior to appointment reminder: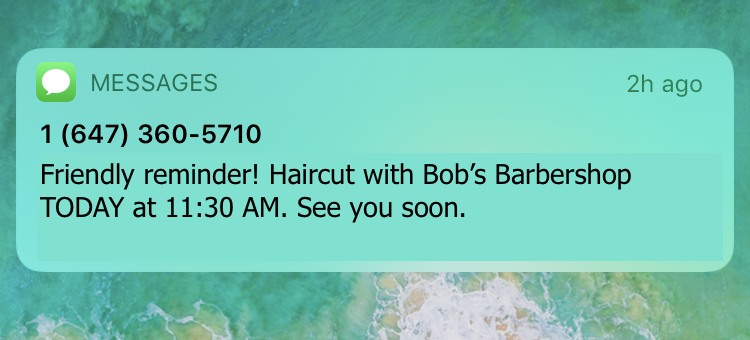 4. If the appointment gets rescheduled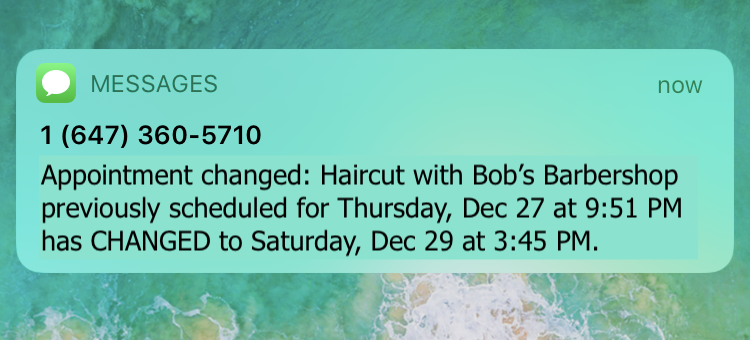 5. If the appointment gets cancelled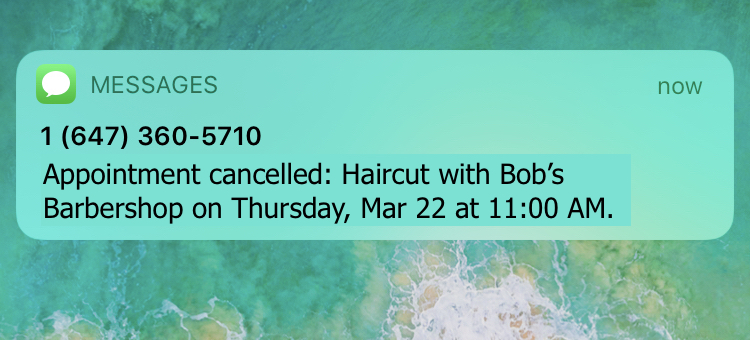 How to edit text message settings:
Sign in to BookedIN web (settings not visible in mobile app at this time)
Go to settings > email/text reminders section (top menu)
Adjust your text message & cancellation policy settings (screenshot below)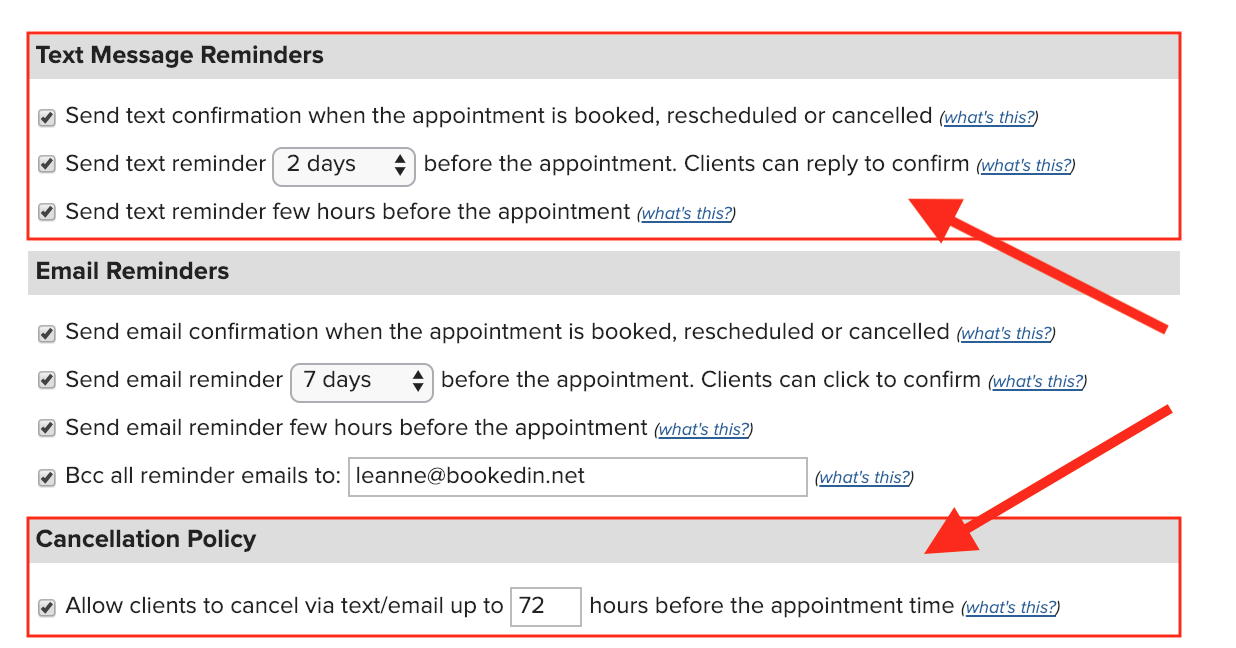 Learn how to turn on/off text messages for specific clients here.
Your clients will see the incoming text message from the following phone #:
USA: 415-854-0587
Canada: 647-360-5710
NOTE: At this time, text message reminders are available for Canadian 🇨🇦 and USA 🇺🇸 accounts only. Please give us a shout if you'd like to vote for text support in your country.