Learn how to use the private scheduler
Your private Bookedin Appointment Management calendar can only be viewed by you or your staff when they log in to Bookedin.
The public view looks like this and displays your public services and available booking times. Clients can not see your private scheduler.
How to Use The Bookedin Private Scheduler
View Your Calendars
Your calendar will always have at least one calendar
If you have more than one calendar, the calendar names appear in the top-left (colored buttons)
Click on names to view their appointments or change availability
Click the '>>' button to view appointments for all Calendars combined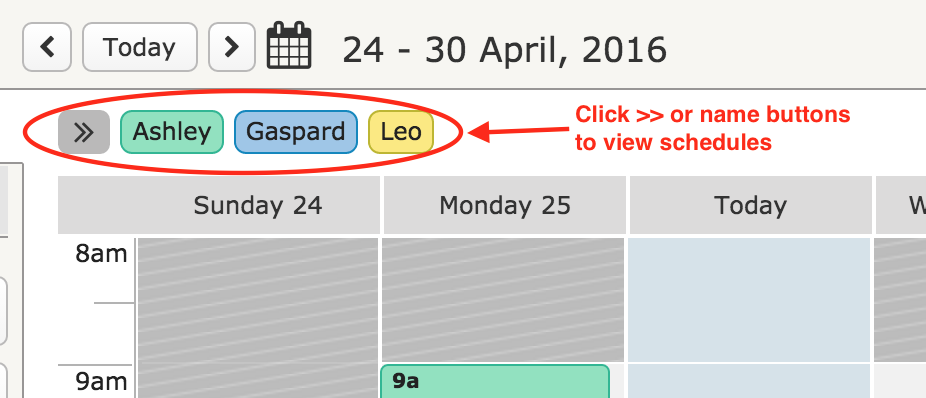 View, Edit or Create New Single or Recurring Appointments
When someone books an appointment via your public Online Booking Page, their appointment will automatically appear in your private scheduler.
You can also book appointments for clients in this view
Appointments are color-coded by Calendar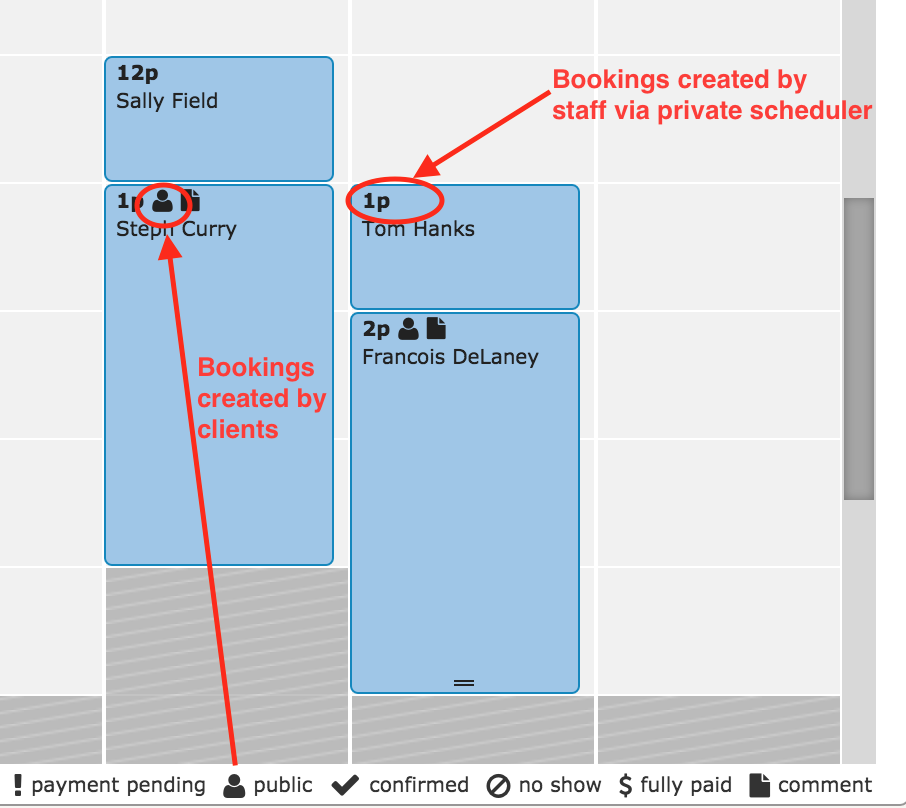 Create new single or recurring appointments by clicking anywhere on the calendar or the "Book Appointment" button
Mark existing appointments as confirmed
Reschedule appointments to a new time (sends client an email)
Cancel appointments (sends client an email)
Mark past appointments as "no-show"
Add notes to appointments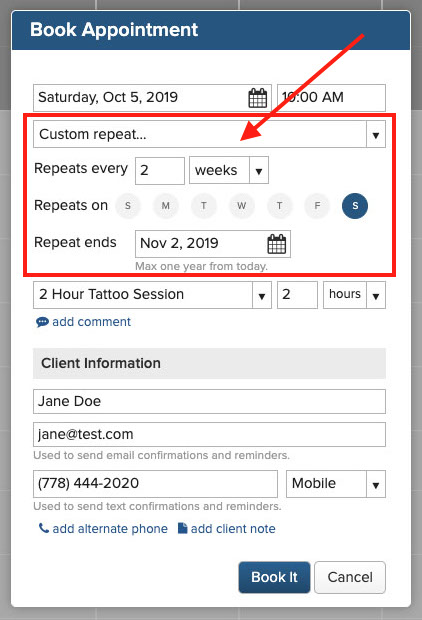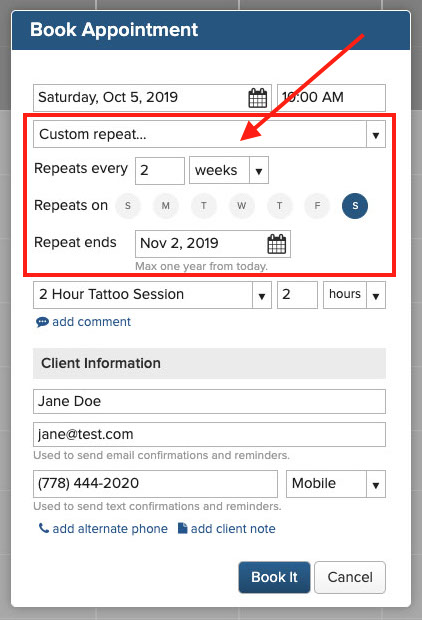 View Dates
View the current day by clicking Today
Move through days, weeks or months by using the < or > buttons
Select specific dates into the future by clicking the calendar icon

Day/Week/Month View
Display your calendar by day, week, month, or if you have multiple calendars: Split

Change Hours
Hit the Change Hours button to change availability for single days or weekly business hours. Single days: hit Business Hours then tap or click on the calendar to block off hours, opening up hours, or mark a "Day Off" for holidays or sick days.

Weekly Business Hours: Change availability for all weeks going forward. Hit Business Hours then Change Weekly Business Hours, then adjust your timeslots for each day of the week.

View What's Coming Up Today
Coming Up Today: shows today's remaining appointments in chronological order according to the start time.
Tap or click on each appointment to get full details