Here's how to edit your available hours on one specific day. Perfect for marking off holidays/vacation days, opening up new time-slots, or just blocking off an extra long lunch break this Friday. ;)
NOTE: This will only change availability on one individual day. Learn how to edit Recurring Hours.
Web App Instructions:
Hit the Change Hours button (top-right of calendar)

Now tap or click anywhere on your calendar to create an available or unavailable block of time. Drag the handles to make the block longer or shorter.
Hit the DAY OFF button to mark that day unavailable
Hit Change Hours again to save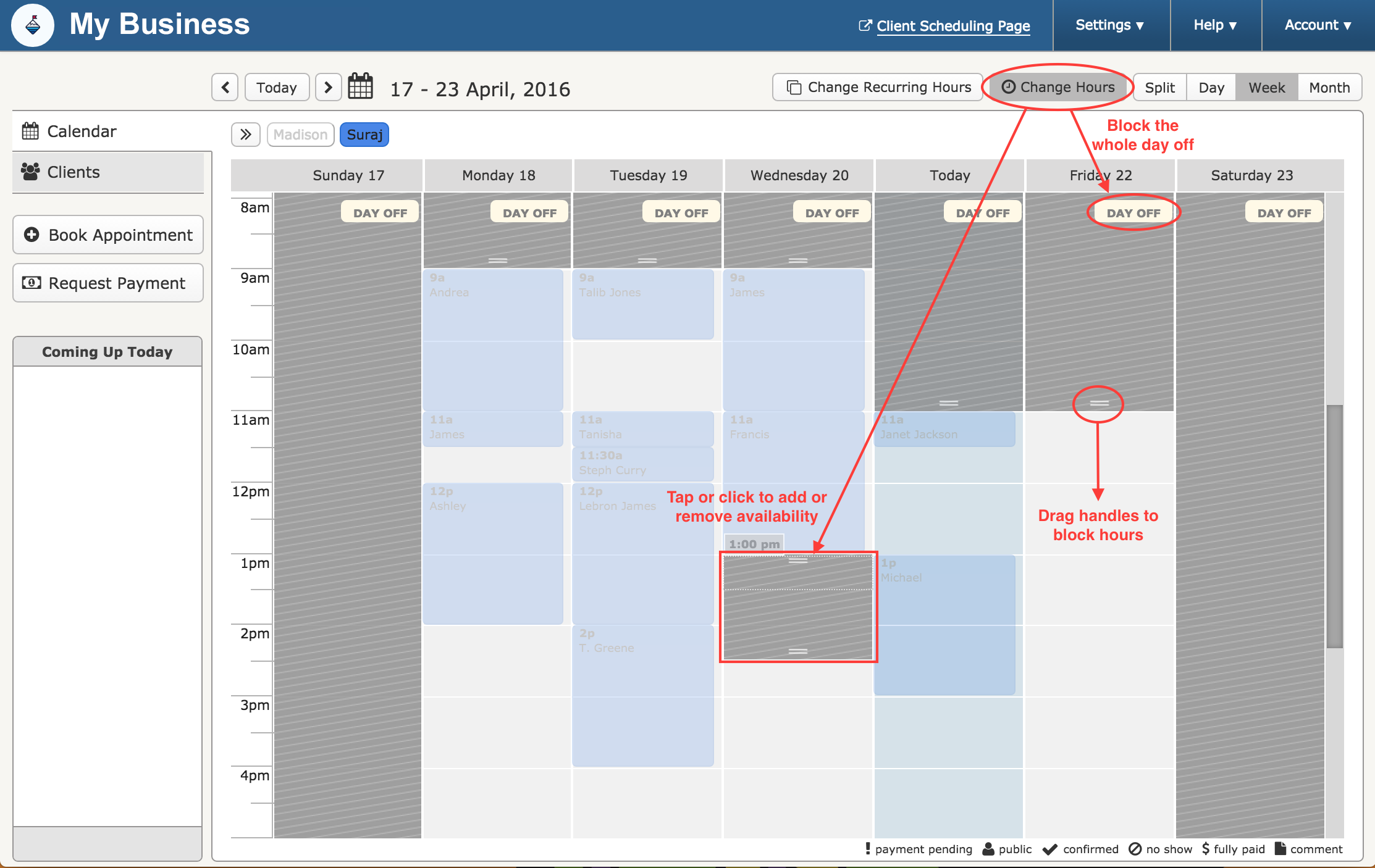 Dark gray = NOT available. Light gray = available.
Mobile App Instructions:
Tap the Hours menu


If you have more than one calendar, choose the calendar you want to edit by tapping the name at the top

Choose Change hours by day

Find the day you want to edit by tapping the < or > arrows, or tapping on the date to use a date-picker

To mark a full day off, tap the Available on this day toggle to the OFF position.

To turn on/off just a few hours, scroll down through the day, and tap the toggles on each specific time slots

To edit shorter increments, tap the blue arrow, and 15 minute intervals will appear

That's it! Your changes get instantly reflected on your public online booking page and website booking calendar.