NOTE: Initial setup must be performed via BookedIN web login (not mobile app).
Booking forms or "intake forms" are a great way to pre-screen new clients, get to know existing clients, or gather specific information for individual bookings. Here's an example: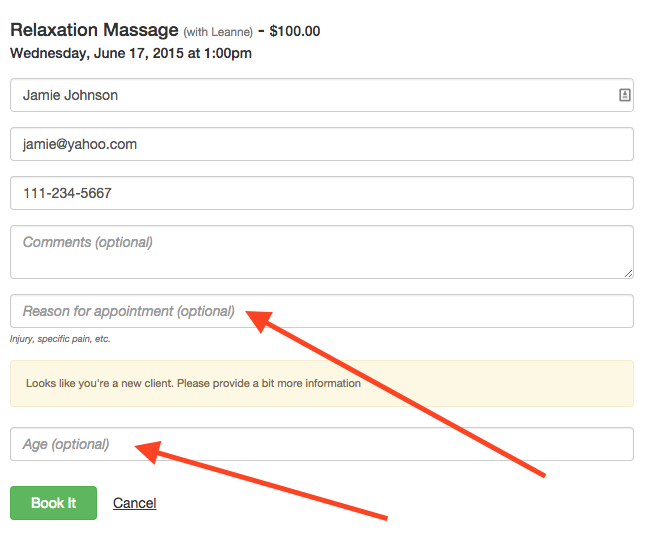 How to add a "custom field" to your booking form:
Log in to BookedIN web
In the top menu, go to Settings > Customize
Click the "Add Custom Form Field" button. The New Custom Field screen will appear.

Field Type: Choose either "text box" or "address". Text box lets your clients type into a generic text box. Address field is for address collection only. Learn more about collecting client addresses here.
Field Name: This can be anything you want to know about your client. Ex: "Your Age" or "How did you find out about us?" or "What is your address?"
Help Text (optional): Tell your clients why you're requesting this info, or give them examples of popular responses.
Frequency: Choose either "Only Once" or "Every Time" setting. 
Display Settings: Set how you would like the form field to display. Public required, public optional, or private. 
Click Save.
To add another custom booking field, repeat steps 3-9. You can add unlimited form fields.