Adding new clients
There are 4 ways to add a new client:
Note: the word "clients" is personalized based on your industry. You might see "customers", "patients" or "students" in your account. For this guide, let's stick with the word "clients".
1. Import File
If you have a client list in another program or file, it can be imported into Bookedin. Instructions here.
2. You book an appointment
Log in to Bookedin web or launch mobile app
Click the Book Appointment button or anywhere on the calendar
Enter client information (standard info, and any custom info you collect)
Click Book It
Bingo! A new client is automatically added to your client list.
3. The client books their own appointment
When someone makes a booking online via your website booking calendar, or your online booking page, a new client will automatically appear in your client list.
Note: If the system recognizes client name and email address, the booking will get tracked on their existing client record.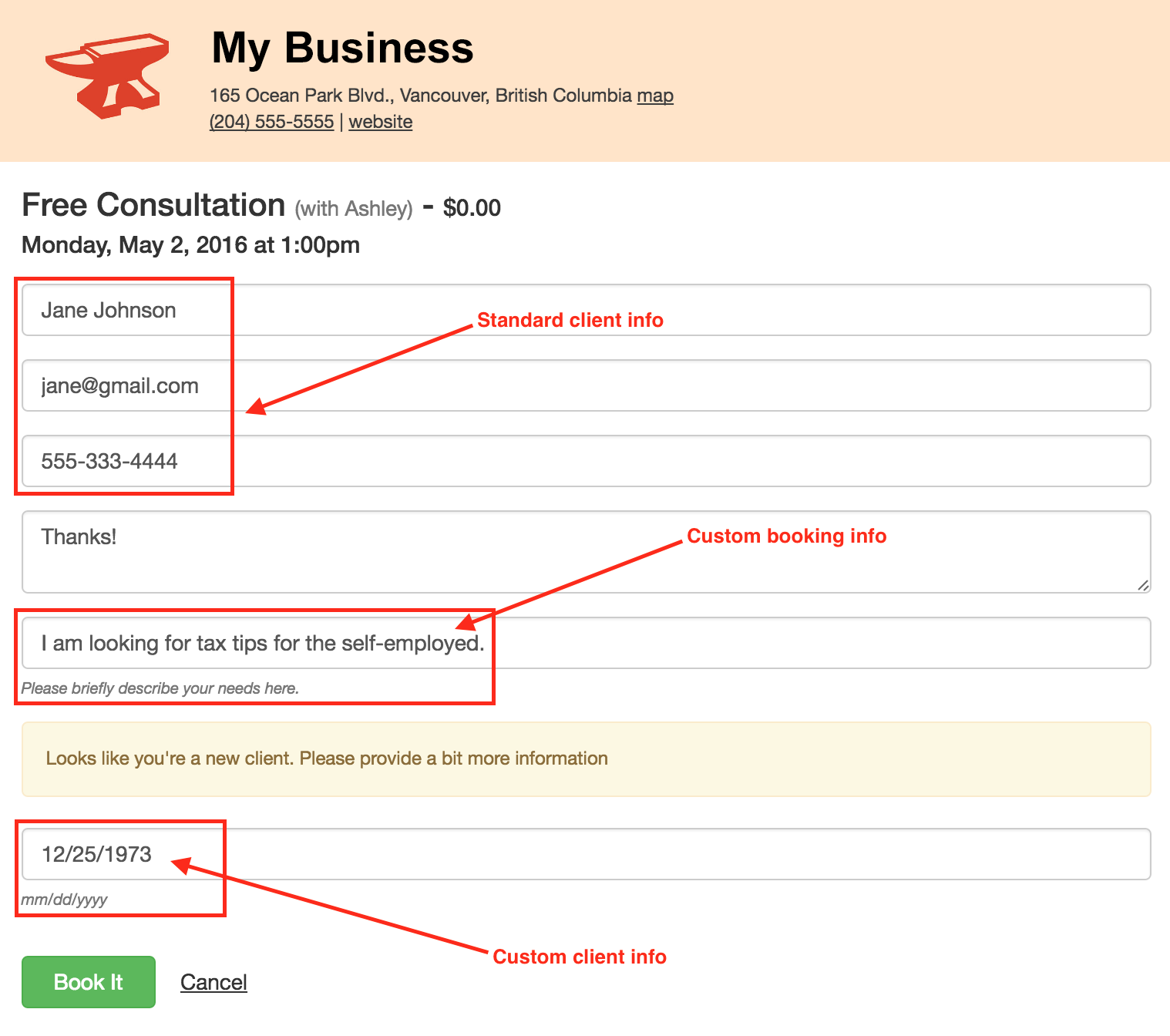 4. Manually add clients
Log in to Bookedin web or launch mobile app
Click the Clients button
Click Add new client in the top-right of the client list ("+" button on mobile app)
You will see a screen where you can enter your client information: name, email, phone #'s, notes, plus any custom fields you've added.
The only required info is Name, but the more information you include the better.