Mobile app push notifications and activity
This article explains how to control which push notifications and activity items you see, as well how to troubleshoot their settings.
The Bookedin mobile app for iPhone & Android sends you a push notification each time a client books online, pays, cancels or confirms their appointment. Sample: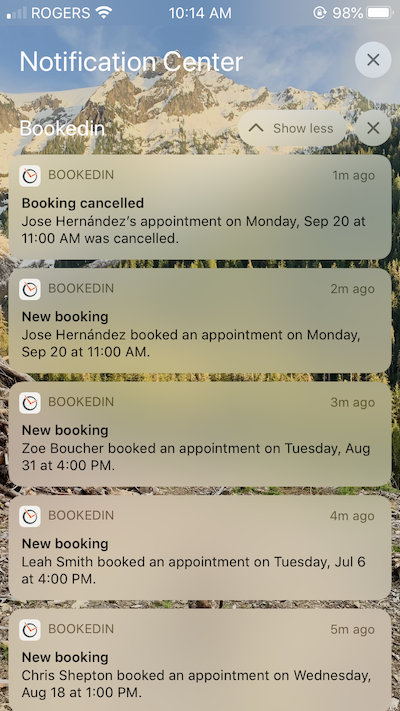 The app also features an activity list with your appointment booking history including new appointments, reschedules, confirmations, cancellations and payments. Sample: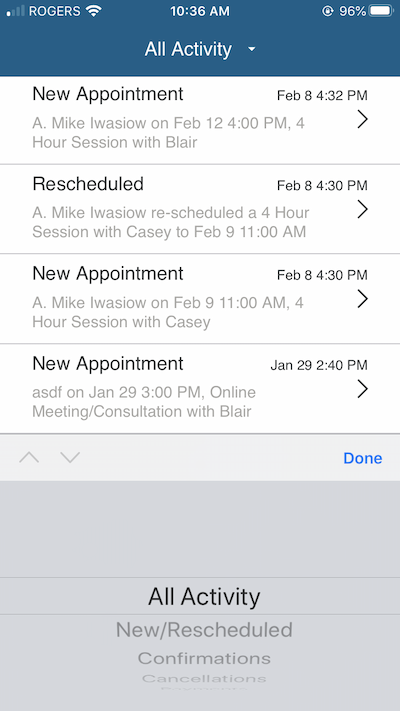 Appointment push notification settings
Tap Settings then Push notifications
Review the 4 push notification types and turn them on/off based on what you'd like to see. For example, you might want to turn off "payments"
Calendar notification settings
If you have a big team, you can turn on notifications and activity for just the calendars you care about. No need to get every single item in your feed! Here are the steps:
Tap Settings then Push notifications
Review the calendar names and use on/off toggles to select only the calendars you care about. For example a shop manager might leave them all on, but a staff member will only care about their own calendar.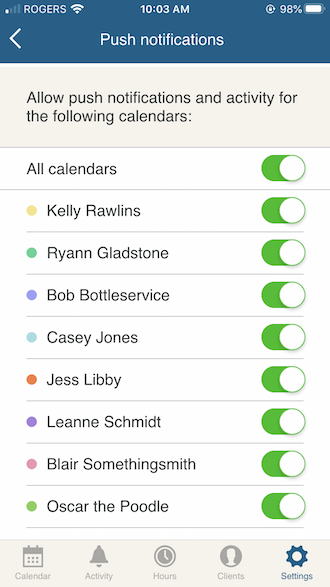 Help my notifications aren't working!
If none of the above steps helped, next thing to check is your device settings.
Android phones:
Launch Settings App
Go to Applications > Application Manager
Scroll down and tap on Bookedin
Tap Notifications, ensure Allow Notifications is on.
Recommended: turn on "set as priority" and "preview in pop ups"
iPhone:
Launch Settings App the tap Notifications
Scroll down and tap on Bookedin
Make sure Allow notifications is turned on
Adjust your notification options. (Badge app icon, show on lock screen, show in history, show in banners) We recommend leaving them all on.