Mobile app notifications and activity
The Bookedin mobile app for iPhone & Android sends you and your team a notification each time a client books online, pays, cancels or confirms their appointment. It also allows your to view your appointment booking history: new, rescheduled, confirmations, cancellations and payments. Sample: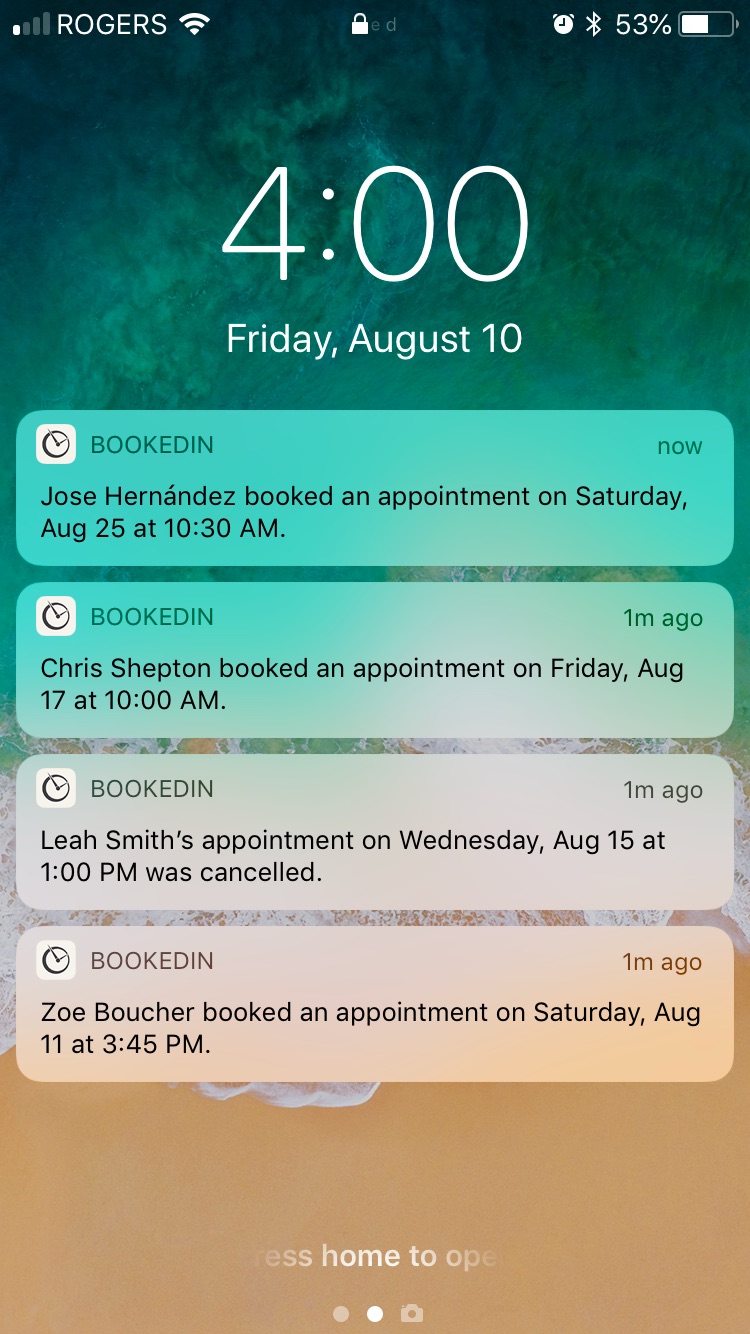 Here's how to turn on/off your Bookedinmobile notifications and activity:
Step 1: Check Bookedin app settings
Tap Settings then Notifications
Ensure push notifications are turned on for all events: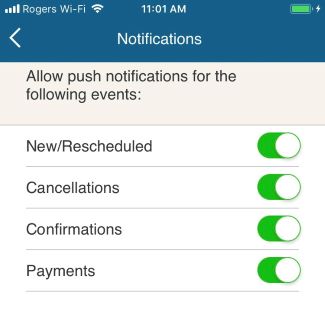 Now you have the opportunity to select which calendars receive push notifications and see all booking activity within their app: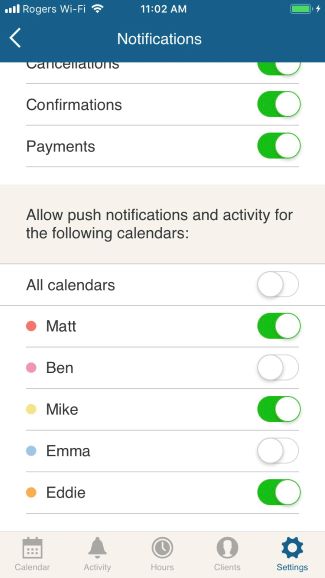 Step 2: Check device settings
Android:
Launch Settings App
Go to Applications > Application Manager
Scroll down and tap on Bookedin
Tap Notifications, ensure Allow Notifications is on.
Recommended: turn on "set as priority" and "preview in pop ups"
iPhone:
Launch Settings App the tap Notifications
Scroll down and tap on Bookedin
Make sure Allow notifications is turned on
Adjust your notification options. (Badge app icon, show on lock screen, show in history, show in banners) We recommend leaving them all on.