The BookedIN mobile app for iPhone & Android sends you and your team a notification each time a client books online, cancels or confirms their appointment. Sample: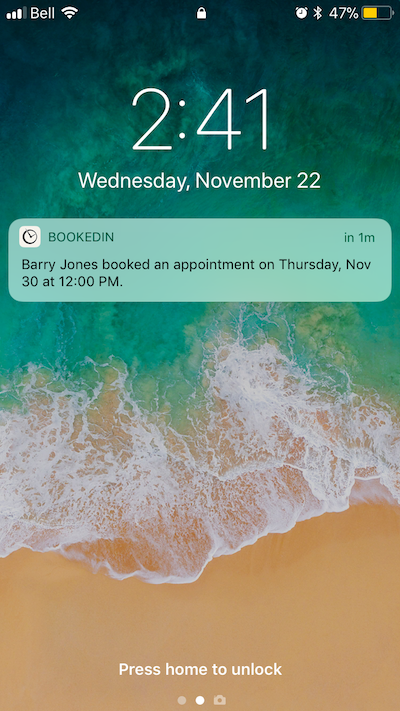 Here's how to turn on/off your bookedIN mobile notifications: 
Step 1: Check BookedIN app settings
Tap Settings then Notifications
Ensure notifications are turned on for your own calendar
Step 2: Check device settings
Android: 
Launch Settings App
Go to Applications > Application Manager
Scroll down and tap on BookedIN
Tap Notifications, ensure Allow Notifications is on. 
Recommended: turn on "set as priority" and "preview in pop ups"
iPhone:
Launch the Settings app > Notifications
Scroll down and tap on BookedIN
Turn on Allow notifications
Turn on all or just a few of the notification options. We recommend leaving them all on, and choosing banners or alerts.