How do I contact support?
If you already have a Bookedin account, you can submit a support ticket by using the "Help" buttons in your account.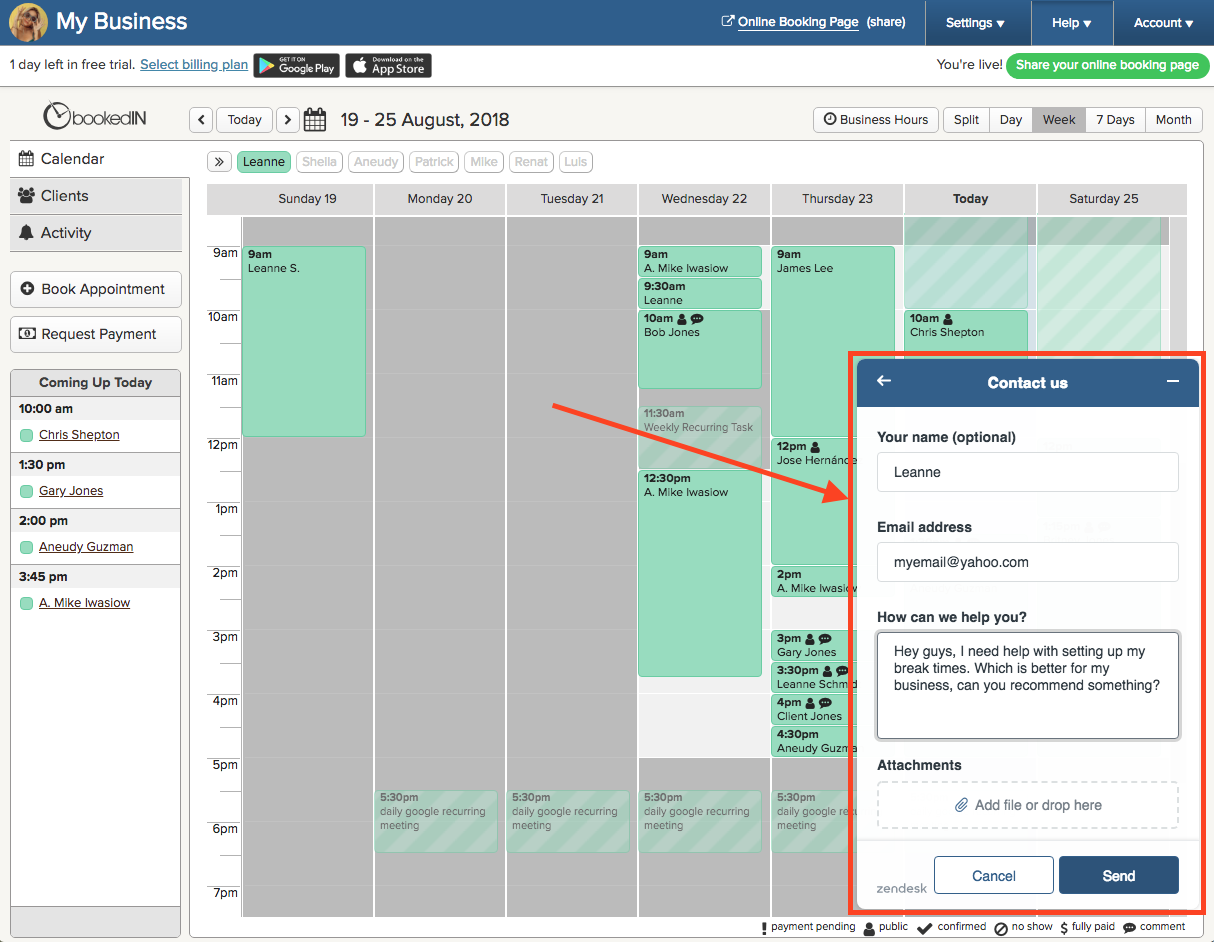 Or just fill out the contact form on our website. We typically respond within one business day.
We look forward to hearing from you!