How do I unblock a synced calendar event?
You might find that you have a synced birthday "all day" event, or a calendar event that you DON'T want blocking out your online booking availability. Example: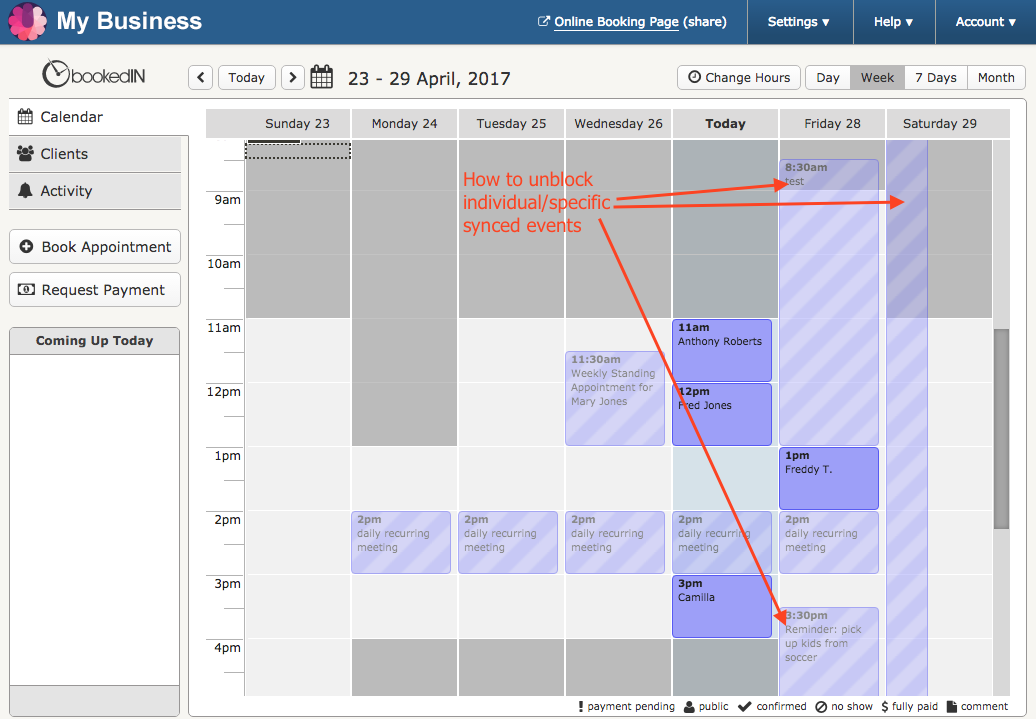 To prevent certain personal calendar events from blocking Bookedin, you can set the event to be "free/available". This is done inside of your personal calendar.
All 3rd party calendars have a setting called "show me as: available/busy". This is what controls the blocking effect in your Bookedin calendar.
If you're using iCloud calendar sync:
Open calendar (iPhone is best. Some versions of iCal desktop do not let you edit your busy/free setting)
Tap on your calendar event to edit it
Tap on the "Show as" setting (near the bottom) then change it to "Free". Now the event will disappear from your Bookedin calendar, thus freeing up the time slot
Google calendar: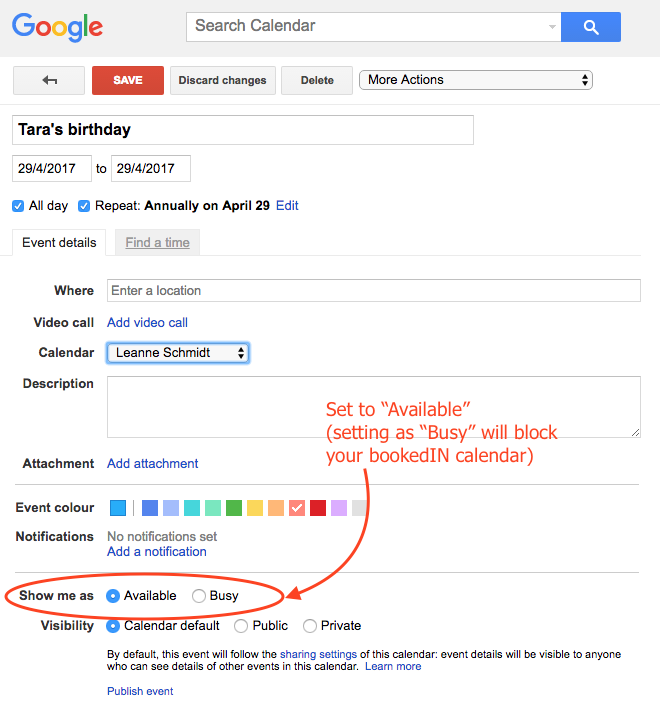 This process is very similar when editing appointments in Outlook, Exchange, or Office 365.